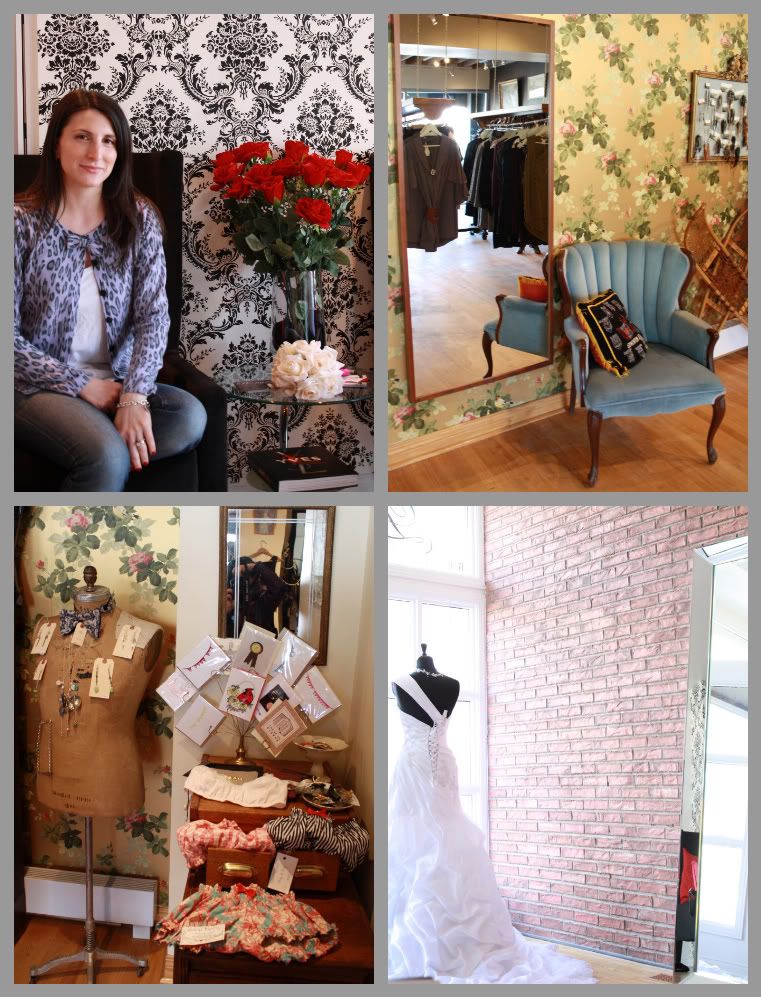 (Soaked in luxury top, Joe's jeans, Aerie tank)
We packed a bag and headed to Ottawa Saturday morning to visit some friends for the weekend. We got to sip on champagne and munch on little candies while visiting bridal shops for my friend who is getting married. I forgot how much fun it was searching for the dress! We also discovered this cute boutique called Victoire(which you can see in the pics above)that had some very unique pieces. For dinner we ate at a great tapas resto called Navarro where the food was excellent!
P.S. I always manage to sneak in some leopard, you would think my blog was called "
Cheetah is the new black"
. Which BTW you should check out because it is one of my faves.